Bronze Bushings
Bronze bushings are an important part of our MRO Supplies and Miscellaneous Products lines. Edwards Industrial works closely with our primary suppliers to bring you the best products including bronze bushings. These products are common, plain bearing typically designed to utilize a hardened and polished steel shaft along with a softer brass bushing. When the bushing begins to show wear and tear, replace the bushing.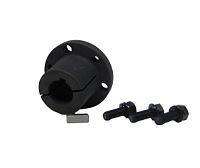 Suppliers of Bronze Bushings
Isostatic
Reliable Bronze
Request a quote or contact us today to get your bronze bushings.
Need a part but not sure the specifics? Submit a photo of the part in question to us!