Gum Rubber Hose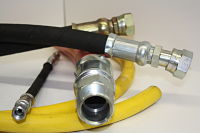 Gum Rubber Hose is used primarily for conveying abrasive materials, finishing media.
Suppliers of Gum Rubber Hose
Request a quote or contact us today to get your gum rubber hose.
Need a part but not sure the specifics? Submit a photo of the part in question to us!