Balancers
Balancers are an important part of our Conveyor Components and Design and Miscellaneous lines. Edwards Industrial works closely with our primary suppliers to bring you the best products including balancers. An ergonomic and cost-effective method of suspending workstation tools, balancers keeps tools organized and safeguard against power tool accidents. They are available in light, standard, and heavy duty. Housings range from ABS high impact plastic to heavy die cast aluminum. Available load ranges are .5 to 79 pounds with travel lengths up to 7 feet.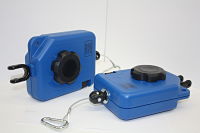 Suppliers of Balancers
Know what you need? Request a quote or contact us today.
Need a part but not sure the specifics? Submit a photo of the part in question to us!