Conveyor Belts
Conveyor belts are an important part of our Conveyor Components and Design line. Edwards Industrial works closely with our primary suppliers to bring you the best products including conveyor belts, which are the carrying medium of a belt conveyor  system.
There are many different types of conveyor belts that have been created for conveying different kinds of materials that are available in pvc and rubber. Conveyor belts consist of one or more layers. The upper and lower components are referred to as the cover, while the middle is the carcass. The carcass is the reinforcement layer. Common carcass materials are polyester, nylon, and cotton. The covers are made from varying rubber or pvc compounds.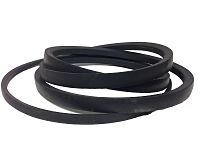 Suppliers of Conveyor Belts
Trico
Mulhern
Beltservice
Habasit
MOL
Request a quote or contact us today to get your air cylinders.
Need a part but not sure the specifics? Submit a photo of the part in question to us!