Bushings
Used to change shaft size and attach various items to shafts, Edwards Industrial offers a selection of bushings. Sourced from our primary suppliers, these bushings are an important part of our Power Transmission and Conveyor Components and Design offerings.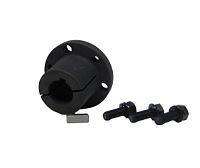 Suppliers of Bushings
Know what you need? Request a quote or contact us today.
Need a part but not sure the specifics? Submit a photo of the part in question to us!