Electric Controls
Electric controls are an important part of our Power Transmission, Conveyor Components and Design, and Electrical Motors and Controls lines. Edwards Industrial works closely with our primary suppliers to bring you the best products including electric controls. We represent the top of the line manufacturers of VFDs, DC motor controls, soft starters, and motor starters from several suppliers.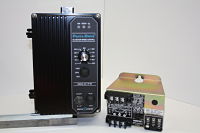 Suppliers of Electric Controls
Specher & Shuh
Yaskawa
Regal Beloit America, Inc.
Lenze/AC Tech
KB Electronics
Sumitomo
Toshiba
Weg
Motortronics
Request a quote or contact us today to get your electric controls.
Need a part but not sure the specifics? Submit a photo of the part in question to us!