Electric Motors
Electric motors are an important part of our Power Transmission, Conveyor Components and Design, and Electrical Motors and Controls lines. Edwards Industrial Sales has a motor to meet most applications. We supply standard or custom motors in Fractional to 20,000HP. Our offerings also include brake motors, gear motors, and D.C. motors.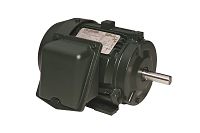 Suppliers of Electric Motors
Regal Beloit America, Inc.
Nidec
Nord
Toshiba
U.S. Motors
Know what you need? Request a quote or contact us today.
Need a part but not sure the specifics? Submit a photo of the part in question to us!