Ever-Flex Couplings
Ever-flex couplings are an important part of our Power Transmission, Conveyor Components and Design, and Electrical Motors and Controls lines. Edwards Industrial works closely with our primary suppliers to bring you the best products including couplings. These products are easy to install, require minimum maintenance, and offer a long service life. Ever-flex couplings  minimize torsional vibration, cushion shock loads, and permit parallel misalignment up to 1/32″ and angular misalignment up to +/- 3 degrees.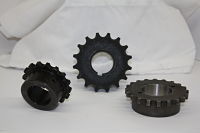 Suppliers of Ever-Flex Couplings
Request a quote or contact us today to get your ever-flex couplings.
Need a part but not sure the specifics? Submit a photo of the part in question to us!