Mol Belting Systems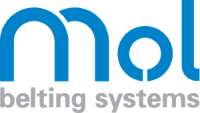 Founded in 1986, Mol Belting Systems is a manufacturer, fabricator, and wholesaler of process conveyor belting for a wide array of industries around the world. Its reputation has been built around customer focused innovations, creativity, and resourcefulness.
Products Supplied by Mol Belting Systems
Contact Edwards Industrial today to learn more about our relationship with Mol Belting Systems.
If you know what part you need, request a quote today! Need a part but aren't sure of the details? Submit a photo and we'll help you out.